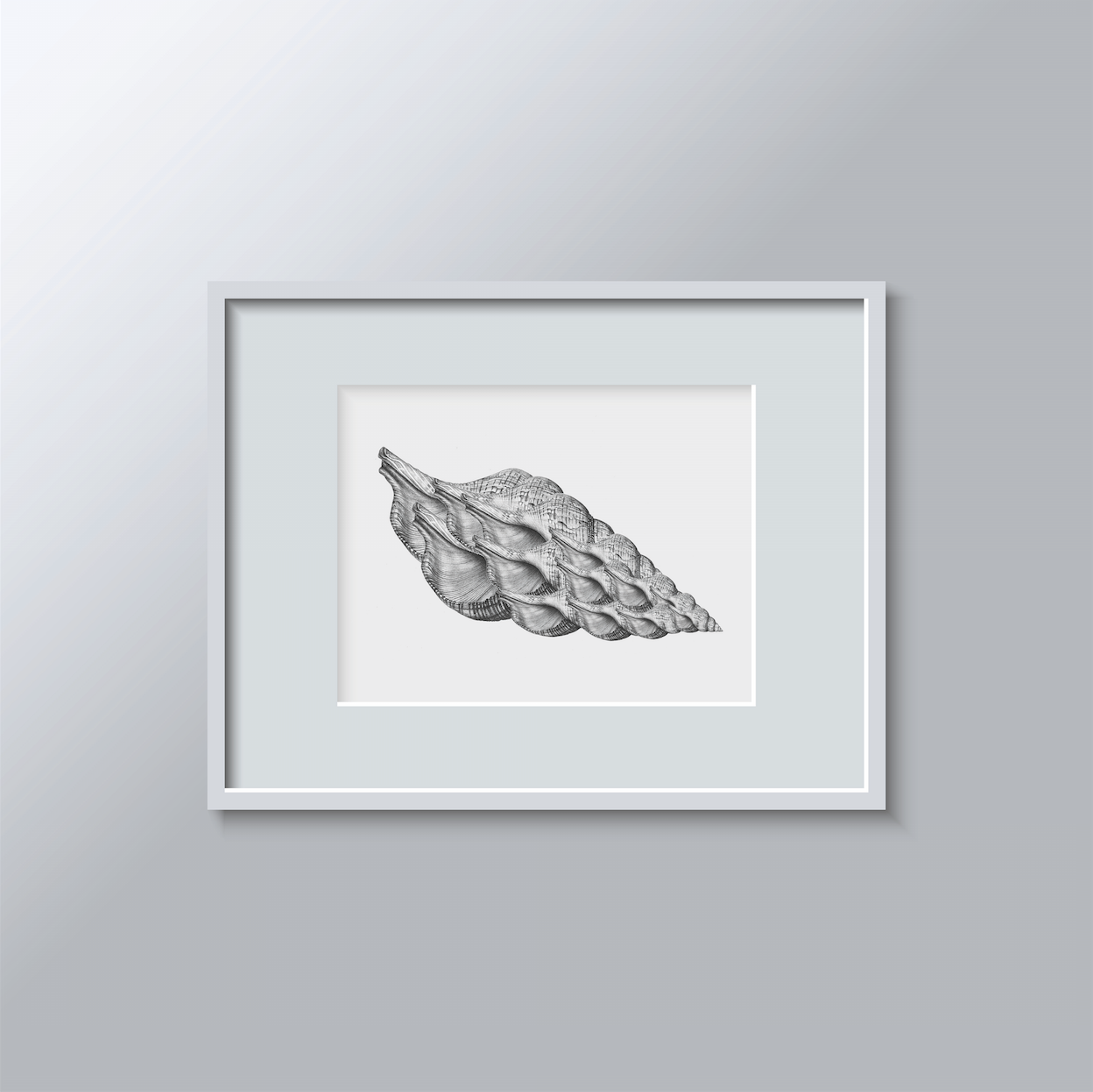 "See Shells" is an A3 limited edition monochrome print designed using original shell graphite drawing. Hand signed and numbered.
Produced using finest quality materials.
Shipping is free and typically take 2-5 working days to arrive.
Delivery is currently only available within the UK, please contact me regarding any international enquiries.