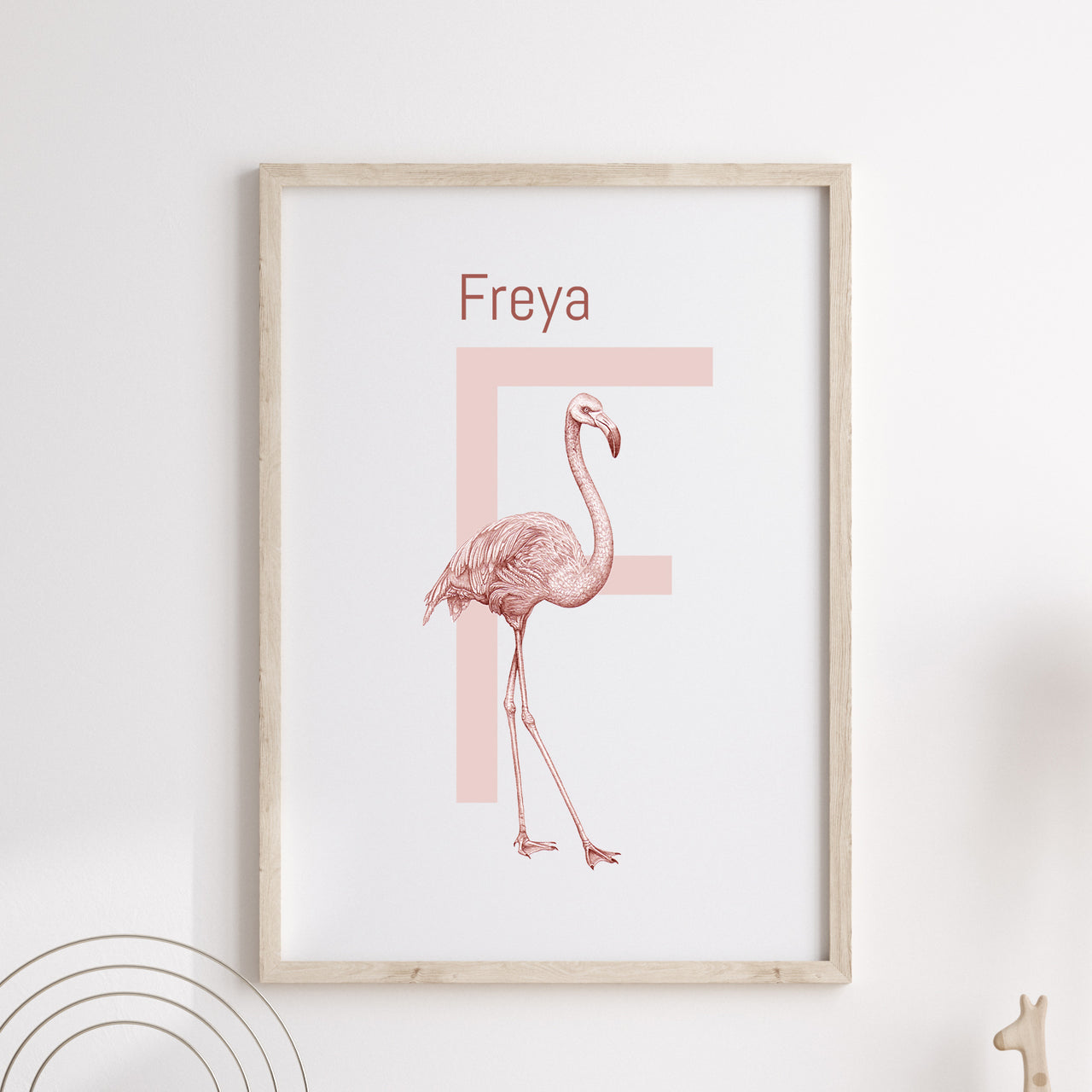 F is for Flamingo! 
Add a personal touch to  a classic or contemporary nursery, playroom or family space with this beautiful letter print brought to life with an original graphite wildlife sketch.
The ability to personalise with a name makes this an ideal choice of gift for a new arrival, Christening or birthday. 
Please include your name of choice in notes at checkout.
Produced using finest quality materials. Available in size A4 or A3.
Shipping is free and typically take 4-6 working days to arrive.
Delivery is currently only available within the UK, please contact me regarding any international enquiries.